Check Out Our Loyal Customers' Reviews & Testimonials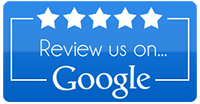 We appreciate your feedback. The best compliment we could ask for is a recommendation from a previous customer. We hope you will share your experience by entering your review below to be displayed on this website. Please also leave a comment on Google.
Thank you for your time and business.
Mack Hauling LLC
Average rating:
51 reviews
May 3, 2019
Great!
City & State:
Google Reviewer
The best service. Thank you so much.
Mar 12, 2019
RECOMMEND
Quick, efficient, went right to work. would recommend. very courteous.
Jan 31, 2019
They were very hard workers and worked very rapidly and I was very impressed!
I contacted Mack Hauling 2 weeks ago. Eric came out to the residence immediately and we went over the scope of work and the cost involved as well as set up an appointment for the work to be done which was quite extensive hauling work. Daniel from Mack Hauling showed up on time on the date of the appointment along with 2 other workers from Mack Hauling. They performed the scope of work professionally and were very courteous as well as neat and cleaned up all the household debris/trash that needed to be removed (4 large truck loads). They were respectful of our residence and took extra care in making sure know damage was done with their activities and went as far as to put plastic over their shoes or removed them entirely as needed. They were very hard workers and worked very rapidly and I was very impressed! My whole experience with Mack Hauling was wonderful and not only would I use them again but I would not hesitate to recommend them.



I used Mack Hauling again today, January 31, 2019. Eric, Daniel and Antonio showed up at my personal residence on time and once again did a fantastic job! Courteous, polite, professional! They removed 25 years of junk that had collected in my attic after 4 children and 7 grandchildren! What can I say!! They are awesome!
Oct 13, 2018
Deck Removal
I contacted Mack Hauling for a deck removal. I got a quote the next day. Price was comparable to other estmates i got. Eric and Daniel were assigned to the job. Service completed satisfactorily. Ill use them again.
Oct 4, 2018
Best hauling service we ever used
We have dealt with others in the past that did not work with our schedule, but mack hauling came through after work with no issues and were there quickly. Very good service, eric and Christian hauled away everything at the curb and were very professional. I will be using them anytime I need junk removal in the future.
Sep 18, 2018
Great!!
Daniel and Eric were great! Very prompt and considerate. Thanks so much!
Sep 9, 2018
Large items Removed
They are great when you need big items removed!
Jul 7, 2018
Terrific!
Fast response and terrific guys! Could not have asked for a better, same day experience. Highly recommend!
Jun 12, 2018
Superb Job
Two guys came when they said (which is hard to do in this area) and got right to work. Cleaned up after themselves and job done quickly with little fuss even with them having to remove the door to get the couch out.
Jun 9, 2018
Fast, reliable service
The team was careful while taking parts out not to damage walls or doors on the way out. Would use again.