Check Out Our Loyal Customers' Reviews & Testimonials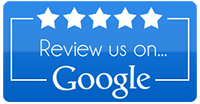 We appreciate your feedback. The best compliment we could ask for is a recommendation from a previous customer. We hope you will share your experience by entering your review below. Please also leave a comment on Google+
Thank you for your time and business.
Mack Hauling LLC
Average rating:
31 reviews
Mar 12, 2019
RECOMMEND
Quick, efficient, went right to work. would recommend. very courteous.
Apr 12, 2018
Great Job!
We had a flooded basement from a burst hot water heater. Mack Hauling was incredibly helpful from my first phone call to ask for an estimate, through the removal of carpet, padding, and under strips. The technicians were prompt, thorough and very nice to work with.
We will certainly use them again, and will be happy to recommend them to anyone.

Thanks to Mack Hauling!
Dec 15, 2017
Fantastic!!!
I called them to remove construction garbage for a complete condo remodel. The guys were on time, friendly, clean, and very fast! And the price was great too! Definitely would hire them again and highly recommend.
Oct 28, 2017
Outstanding service
The guys came out the same day and removed my mattresses and box springs quickly. They did an outstanding job and i recommend them highly and will contact them again in the future.

Alexandria VA
Jun 29, 2017
Sofa removal
This is a great company to work with. They were prompt with my request to takeaway an old sofa on the day of phoning! Eric and his team mate, where professional throughout. Thank you and I will be using you again!
Jun 3, 2017
Awesome Job!
Incredibly impressed with Mack Hauling! I asked for an estimate to haul some bulky furniture, and they gave me the estimate and hauled it all away within 24 hours. The hauler was professional, speedy, and helpful. And on top of all of that, the price was very reasonable. My apartment has some tight corners & narrow spaces, & he had no problems removing this stuff in a jiffy. I would highly recommend Mack Hauling to others in the DC area.
Nov 15, 2016
Demolition Debris Removal
City & State:
Alrlington, VA
They came out the same day I called to quote a hauling job. I called back three days later to give them the job and they showed up the next day to take my demolition debris. Very professional.
Nov 5, 2016
Timely Service
City & State:
Dupont Circle
The guys from Mack hauling did a great job, arrived on time, and were very polite. I'll hire them again.
Nov 3, 2016
Money well spent!
Great same-day service - on a Sunday - from this team. Other well known company I called the day before was a no-show. Mack team was courteous, professional and fast.
Oct 24, 2016
Outstanding service in every respect. Eric and Rios arrived on time, were very fast, incredibly polite and respectful, and very professional. I was very satisfied and would definitely use them again if needed.